You finally got the courage to call My Niteflirt line today, how did it feel for you to hear Me live? Your nervous tone gave you away the second you introduced yourself; Do I make you sweat? Panic? Wish for some semblance of My approval? Maybe as My voice starts to worm its way into your mind?
Sliding effortlessly into the core of what you fear and lust the most; Giving in.
Is this real? 
Of course it is, silly. Why do you think you were drawn to Me? You've watched My Vines over and over, trying to work up the courage to hear Me live. You've obsessed over My Twitter feed, lurking on the sidelines and taking notes. What did you learn? You may have picked up on the fact that I actually know what I'm doing, I'm a fan of consent, Sisterhood, and safewords. I'm also a fan of control. I want you to willingly give in to My influence, using every opportunity to be useful to Me: I will utilize any skills you may have to My advantage. I adore being a Sadist. I get off making you hurt and beg for mercy, all while putting money in My greedy hands. Your devotion should be in the form of cold. hard. cash.
Waaaiiiiit!!!
That's why you're here, you love handing it over, you get hard just thinking about that "send" button. The direct transfer of funds makes your palms itch, your heart race. It doesn't matter that your girlfriend is asleep in the next room. You don't care that you'll wake tomorrow with vague memories and the desire for one more minute…just 5 minutes and you'll quit.
Care to guess how you got here? Why you keep coming back for humiliation, pain, exposure and lust?
I'll tell you why…
I didn't seek you out, you came to Me with your dick in your hand. Your assumption that I care about your "dicklit" is what brought us here. That alone is reason enough for Me to CHARGE. YOU. FOR. EVERYTHING. — My time. My attention. My Sadistic and Creative mind. My voice. My eyes.
The best part is, I do this for Me and Me alone. I have goals and aspirations; you will either contribute to them, or jog-the-fuck-on. You have no leverage. I can simply disregard you like a pile of tree limbs to be burnt.
Oh, and believe that you will burn, one way or another.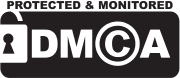 //images.dmca.com/Badges/DMCABadgeHelper.min.js