I'm not sure where you've been lately, but some pretty monumental things are going on in the world around you. Women are finally taking what is theirs, practically Dominating a fast growing industry (MMJ), and making their own mark in the uber-capitalist world we live in.
Where's the shame in that? 
There is absolutely none. 
(if you disagree, stop reading now and kindly fuck off)
---
I'm learning EVERY day just how much more I am capable of, soaking up information from people that I respect and admire. I find Myself more driven towards My own goals and self realization. Life is finite; I'm not out to get anyone or be better than anyone, I'm here to hustle and do what I love.
I do this for Me, not a single one of you. Content I make is due to My interest in the material, not yours.
On the flip side: Yes, I have goals, aspirations and travel plans; If you're interested in being a part of that, I strongly suggest you find a way to be of use to Me on a regular basis.
I make it unbelievably easy.
I won't chase you down.
I will make occasional requests to keep you on your toes.
Ultimately, your presence in My life is solely based upon the amount of 0's in your admiration. If your interests align with Mine, bring Me your presentation, secure some of My time to prove your sincerity, and show/prove how you will improve My life.
There are a few things I'm looking for specifically (will update as things change):
[For Sale] church with stained glass windows and high ceilings
investments/property in Colorado, NYC, Seattle, and Canada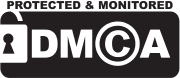 //images.dmca.com/Badges/DMCABadgeHelper.min.js